University:

Email Address:

Phone Number:

CEA San Jose, Costa Rica Directory
San Jose, Costa Rica Leadership
Maggie Banchs
Program Director
Maggie's role is to oversee all student services and housing including orientation, excursions, and cultural activities. She advises students on issues related to cross-cultural information, health, and safety, and is responsible for responding to student inquiries and concerns. Maggie serves as a resource to students as they transition into Costa Rican culture, and functions as their primary point of contact.
Maggie holds a master's degree in Entrepreneurship and Family Business from Escuela de Administración de Empresas (EAE) in Barcelona, and a bachelor's degree in Photography and Artistic Direction from the Universidad Centeroamericana de Ciencias Empresariales in Managua, Nicaragua. She also studied photography at Veritas University in San José, Costa Rica, and taught several photography courses at Universidad Creativa in San Pedro, Costa Rica.
Prior to joining CEA, Maggie developed skills working in the Communications Department of the Escuela de Administración de Empresas in Barcelona, and as a manager at the Universidad Centroamericana de Ciencias Empresariales in Managua, Nicaragua. After studying abroad, she returned to San José to work with foreign students at Veritas University.
Maggie truly believes that studying abroad changes your life in many different ways, so she encourages the students to set their fear of new experiences and cultures to the side, and to come to a new country with an open mind and positive attitude. Maggie invites students to come and explore Costa Rica's beautiful scenery, friendly people, and warm weather.
...
MORE
Read More
San Jose, Costa Rica Team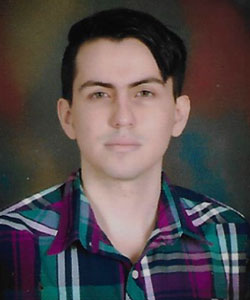 Yeison Carvajal
Student Services Coordinator
As a Student Life Advisor, Yeison acts as a liaison for student services in San José, providing support for planning and coordinating of housing, excursions, trips, and volunteering.
...
MORE
Read More