University:

Email Address:

Phone Number:

CEA Directory
alicante Leadership
Alvaro Sánchez
Program Director
As the Program Director for Alicante, Alvaro Sánchez is responsible for day-to-day management including student services, host institution relations, local vendor relations, academic program development, and student evaluations. Alvaro advises students on issues related to academics, housing, cross-cultural information, health and safety; assists in management of city finances; and hires and trains other staff (and faculty).
Alvaro, a native of Alicante, has experience in both the U.S. and Spain. His experience with U.S. students includes working with a late youth program at a local TV station, travelling through Central America as a U.S. program supervisor, and coaching NCAA 1st division college tennis. He has also written two documentaries and continues to enjoy work in the field of media arts.
Alvaro earned his undergraduate degree in Media Arts from the University of Arkansas – Little Rock. He is fluent in Spanish and English.
...
MORE
Read More
alicante Team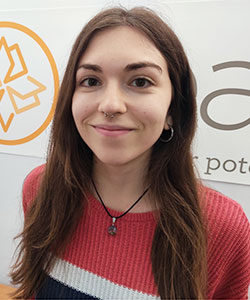 Irene Bañuls
Student Services Coordinator
As part of the Student Support Team, Irene focuses on the organization of the arrival, orientation, and accommodation of foreign students who come to Alicante. Irene supports the students and helps them have a nice stay, as well as guiding them in how to move around the city and doing cultural activities with them so that they feel safe, integrated, and they learn more about the Spanish culture.
Irene worked for a company which organizes trips for Spanish students who want to live and work for a short period of time in the U.S., so she's familiar with the American working culture. While she was studying Translation and Interpreting in the University of Alicante, she spent a summer working in Yosemite and in Mesa Verde national parks, which was definitely a life-changing experience for her. She learned how important it is to feel comfortable in a different country and how interesting it is to experience a new culture when living abroad. This experience made her want to work in an international environment even more and share her knowledge about her city to foreign people who are interested in learning about it.
She has also lived in the U.K. for over two years studying and teaching Spanish as a Foreign Language, but she missed the beach and warm weather of her hometown and decided to come back last year. In her free time, she loves to go hiking, play games, and try different types of food.
...
MORE
Read More