University:

Email Address:

Phone Number:

CEA Directory
global operations Leadership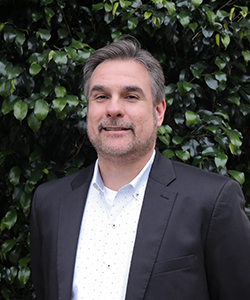 Shawn Coover
Vice President of Global Operations and Human Resources
Shawn Coover is the Vice President of Global Operations and Human Resources. In this role, he oversees the development and implementations of policies, processes, and best practices to ensure CEA continues to be a great place to work. This includes consultation on strategic business initiatives, employee relations, staffing plans and recruitment, compensation and benefits, communications, training and development, and legal compliance. Most importantly, Shawn and his team work diligently to make sure that everything we do is true to the organization's Core Values, Mission, and Vision.
Shawn earned his bachelor's degree in Economics and MBA from Northern Arizona University. He joined CEA in 2018 and brought with him 19 years of international leadership experience, including 8 years in Human Resources. His professional background also includes leadership experience in operations, project management, development, customer service, and purchasing with Honeywell, AT&T, and Belden Wire and Cable.
An avid traveler, Shawn has traveled to over 30 countries.
...
MORE
Read More
Enric Figueras
Vice President of Regional Programs
As Vice President, Spain, Mr. Figueras establishes a country strategy to ensure consistency among all sites, and to lead and support all program development initiatives geared toward enhancing quality. Mr. Figueras also monitors the academic standards of our programs and ensures that CEA policies are in place to serve the CEA community and deliver study abroad programs of quality and rigor.
Mr. Figueras has over 10 years of experience in the field of academia. Before joining CEA, he taught at Boise State University (Idaho), where he created an online language teaching program, developed Spanish course curriculum in the fields of Spanish Linguistics and Spanish for Heritage Learners, coordinated the Spanish Language Program, and served as the Director of the Undergraduate Spanish Program. Mr. Figueras also contributed to the development of a variety of teaching tools for various U.S. publishing companies, including two published workbook manuals for U.S. college students.
Mr. Figueras sees study abroad as a magnificent opportunity for personal growth and development, alongside academic advancement. Exploring new horizons not only opens doors to new ideas and views, but also helps you calibrate your potential and abilities in a new environment. This experience supports the development of a lifelong set of skills highly transferable to the personal and professional arenas.
Mr. Figueras holds an Executive MBA from La Salle (Universitat Ramon Llull, Spain), a master's in Spanish from Middlebury College (Vt.), and a bachelor's in Communications/Journalism from Boise State University (Idaho). He is trilingual in English, Spanish, and Catalan, has extensive knowledge of Portuguese, and working knowledge of French.
...
MORE
Read More
global operations Team