University:

Email Address:

Phone Number:

CEA Directory
enrollment operations Team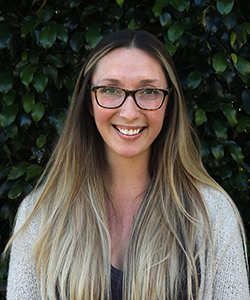 Cierra Wilson
Enrollment Operations Specialist
Born and raised in Huntington Beach, CA, I craved a change of scenery and decided to head to the desert to attend Arizona State University. While I enjoyed every minute of life as a Sun Devil, I felt an urge to see more of the world and set my sights on studying abroad my senior year. I made my way to Galway, Ireland, and it was the best semester (and time) of my life. I was able to visit Scotland and England during my semester, but my fondest memories are certainly the time in Ireland.
I knew I would want to continue to be a part of international education in some way, and a few months after returning to the states, I had the opportunity to intern with CEA twice. A few years later, I have found my way back as a full-time employee and now support our Enrollment Department. As an Enrollment Operations Specialist, I accept students into our programs, serve on the Scholarship Committee, and assist with our student visa process. I enjoy nothing more than being a part of the process to assist students in embarking on one of the most unforgettable experiences of their lives. One day, I hope to live in Europe full-time, but for now, I am enjoying Arizona's sunshine.
In my free time, I enjoy playing Pokemon Go and disc golf, going to Indie & Alternative rock shows, spending time with family, and, of course, traveling!
...
MORE
Read More
Jennie Ricks
Sr. Visa Specialist
I grew up around the beautiful rocky mountains of Utah, and now I find myself in a desert landscape of saguaro cacti and the seemingly endless blue skies of Arizona. My bounteous list of traveling abroad consist of Mexico. But, the excitement from CEA staff and the students going abroad is spurring me on to visit England and Ireland this year. Go me!
As the senior visa specialist, I work to provide appropriate documentation for students so they can have successful consulate visits. I also work with specific Spanish consulates to provide group appointments for the students attending school in Spain. With ever-changing visa processes, I work to stay on track of student visa needs and the corresponding paperwork.
I received my undergrad from ASU and my graduate degree in Creative Writing from Goddard College, which leads me into what I do outside of CEA. I love to read and write, and my favorite things to read and write are horror and psychological thrillers. Of course, I love hanging out with my children, eating wonderful food, and hiking. Although, I still think it's strange to be hiking among cacti.
...
MORE
Read More